The morning hike to the lookout produced a beautiful view but no Denali. And, here's the spoiler - as of now, I am one of the 70-80% of the people who visit this area and doesn't see the mountain. I may still take another day trip to the park before I leave so, we'll see.
The drive to the park from the south is beautiful - especially once you get north of Cantwell. I wasn't sure what I was going to do for an overnight spot and decided to see if a cancellation might have left a site available in Denali. I stopped at the campground registration desk when I got to the park but no luck. She was able to print my shuttle pass, which I had purchased online a few days earlier and offered a list of nearby campgrounds. My shuttle departed at 6:15 am the next day so I wanted to stay somewhere close. I called Denali Outdoor (which was 10 miles from the park) to check availability. They had a site available and it was a real deal for solo travelers. They charge by the person so I got a dry site for only $12.
It was early evening but, since it stays light here so long, there was time to see a little of the park. I drove the 15 miles in that private vehicles are allowed to drive and did a 2 mile hike along the Savage River. It was beautiful and whet my appetite for tomorrow's adventure.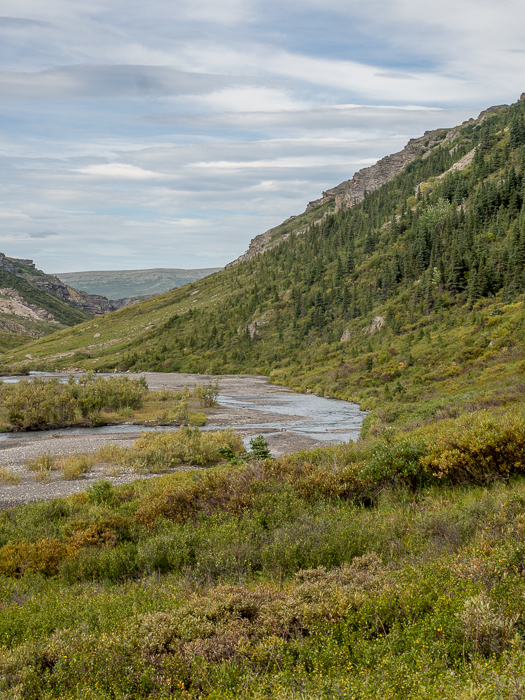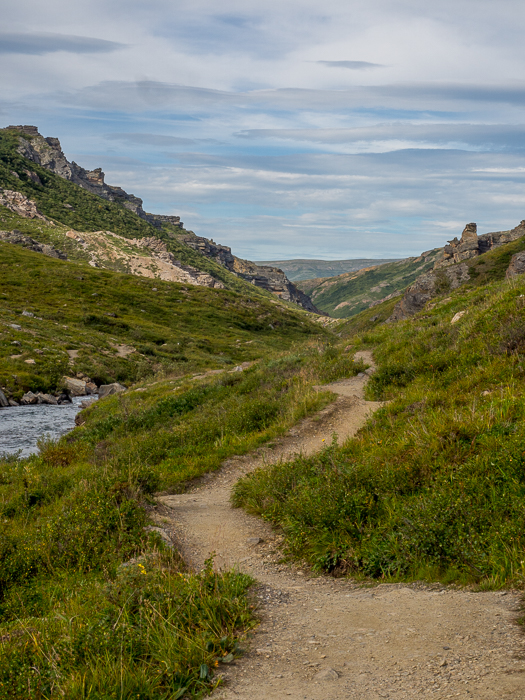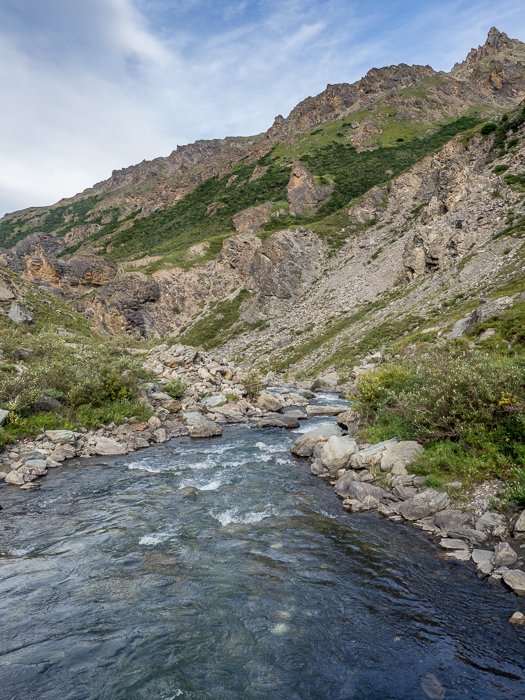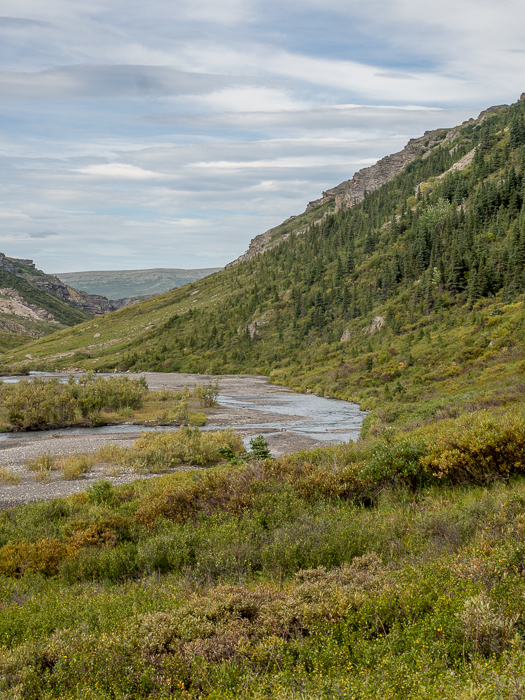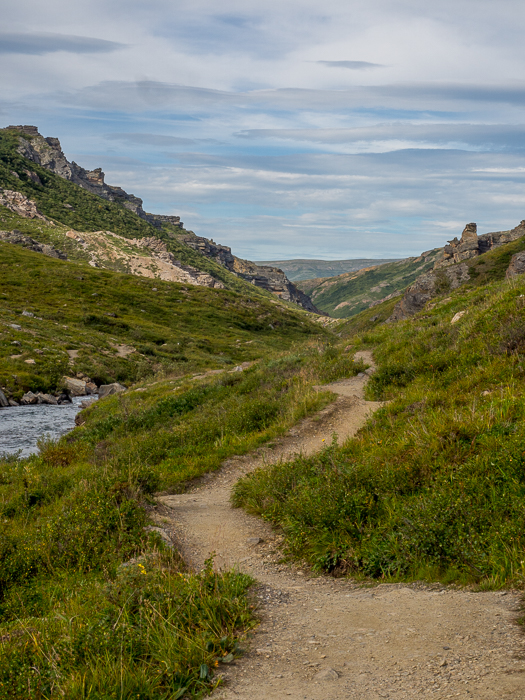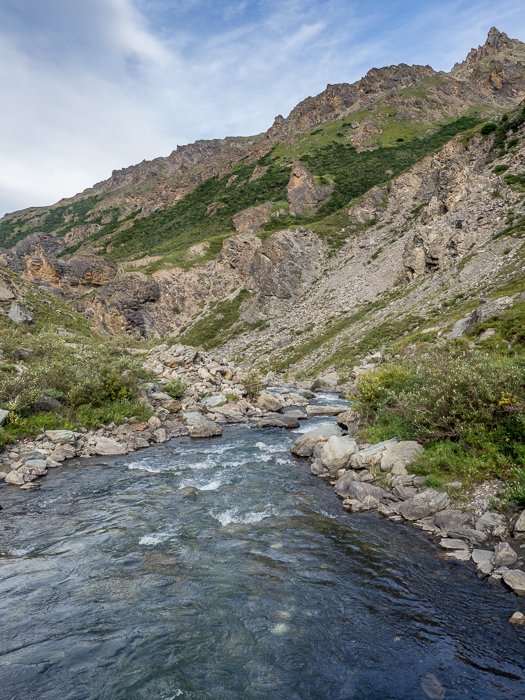 I arrived at the Wilderness Access Center to board my shuttle at 6:00 am and we set out for Wonder Lake. We will go to mile 85 on this 92-mile long road which is the only road in the park. The round trip will take us 11 hours. That's a long time to be sitting in a school bus but the scenery is so stunning, the anticipation of seeing wildlife is so thrilling and the sheer cliff drop offs are so terrifying that the time goes by pretty fast. Having been spoiled by two trips to Africa, the wildlife spotting was a little disappointing to me but, don't get me wrong, I am not complaining. The size of the park (over 6 million acres) means most sightings will be off in the distance and, even with a telephoto lens or binoculars, the animals will appear small. But the amazing feeling you get being out in the middle of all that wilderness is well worth the time.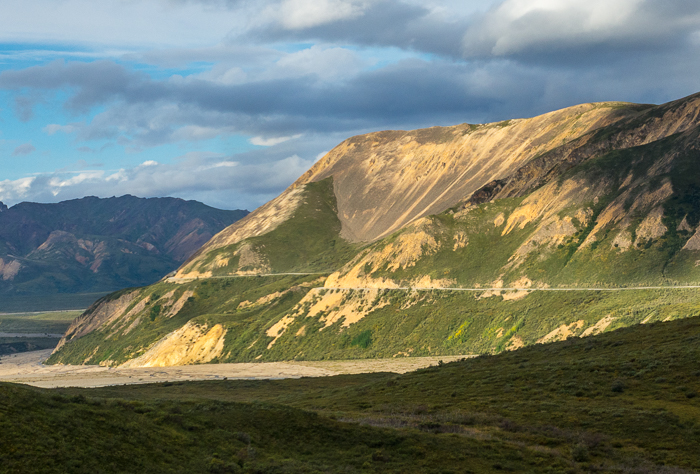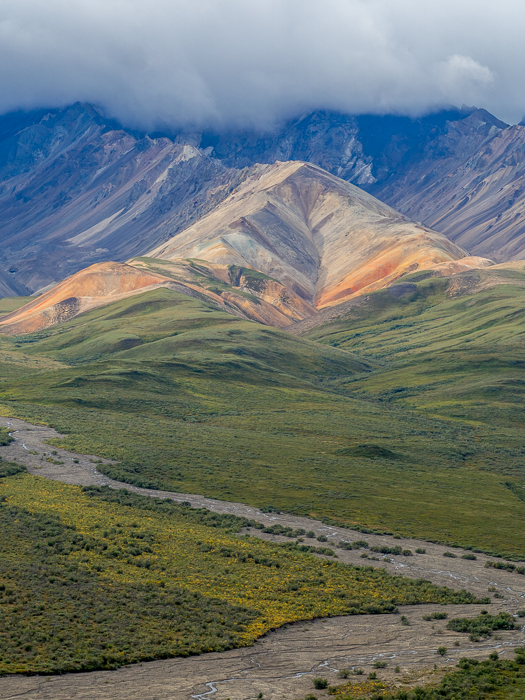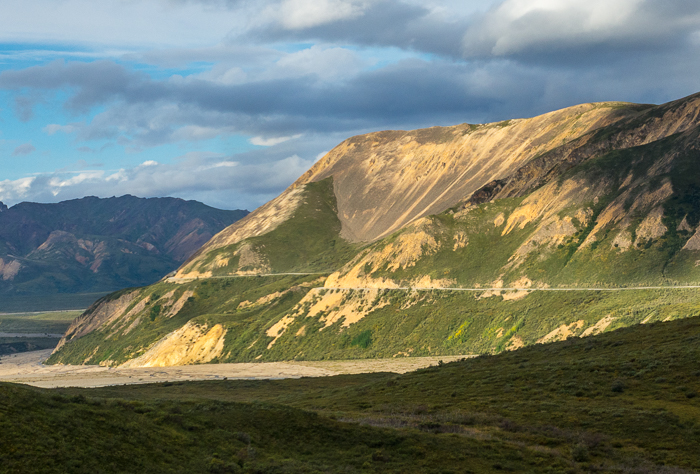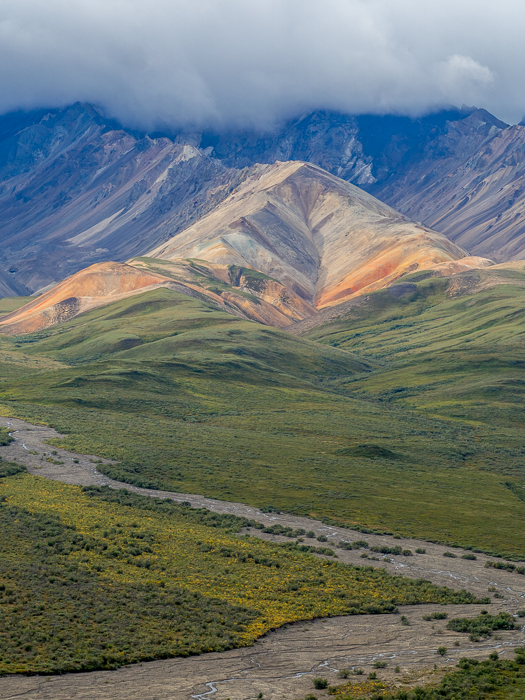 I decided to spend one more night in the area so tomorrow I will go back to the park for a half day to check out the sled dog demo and see if I can catch the Alaska Railroad train coming through.