It has been a great trip so far and we've seen some awesome sights but we are ready for some mountains! And, as far as mountains go, it's hard to beat the Canadian Rockies. I had done a solo trip to this area back in spring of 2014 and it quickly became one of the top 5 scenic places I have ever been. You can see some photos from that trip by clicking here. I was anxious for Jeff to see it.
We skirted Calgary and continued west toward the mountains. The beautiful weather we had encountered so far continued today and soon we could see the Rockies in the distance. It was almost lunchtime and I thought a leisurely drive up the Bow Valley Parkway would be a great place to find a spot to stop. Shortly after getting on the parkway, we came across a group of bighorn sheep who grazed unfazed by the side of the road as we, and several others, stopped to get pics. Our lunch spot was a picnic area right near the train tracks and Jeff was happy that a train came by while we were eating. The railroad was a significant part of the history of the area.
Banff was first settled in the 1880s after the transcontinental railway was built through the Bow Valley. In 1883, three Canadian Pacific Railway workers stumbled upon a series of natural hot springs on the side of Sulphur Mountain. In 1885, Canada established a federal reserve of 10 sq mi around the Cave and Basin hot springs and began promoting the area as an international resort and spa as a way to support the new railway. In 1887, the reserve area was increased to 260 sq mi and named "Rocky Mountain Park". This was the beginning of Canada's National Park system.
The area was named Banff in 1884 by George Stephen, president of the Canadian Pacific Railway, recalling his birthplace in Banff, Scotland. The Canadian Pacific built a series of grand hotels along the rail line and advertised the Banff Springs Hotel as an international tourist resort.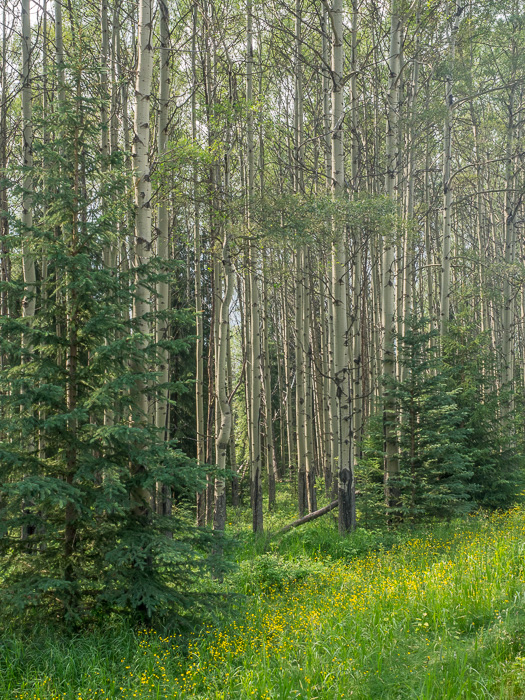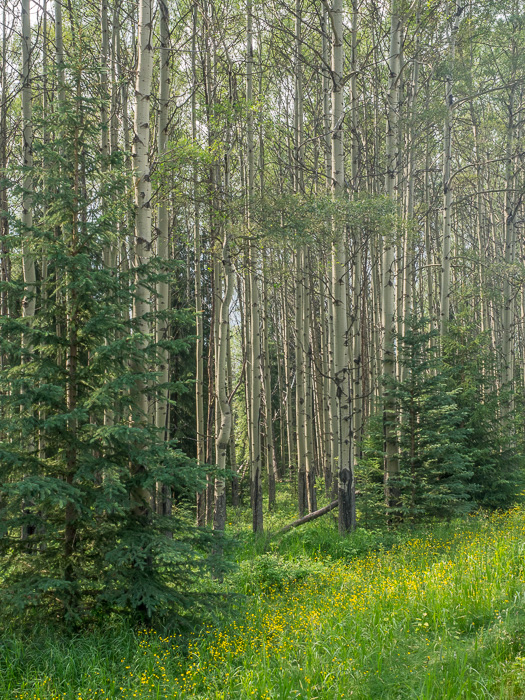 Not having made any reservations at this super popular park, I had checked a couple of days earlier to see if there were any cancellations. I lucked out and found a spot at Lake Louise campground so we worked our way to that area of the park. There is a big hotel on the lake - the Chateau Lake Louise which was developed by the Canadian Pacific Railway in the early 1900's to lure moneyed passengers west on their newly finished line and is now a Fairmount Hotel. There really are not enough superlatives to describe the beauty of this lake so I'll just post some pictures to try and do it justice.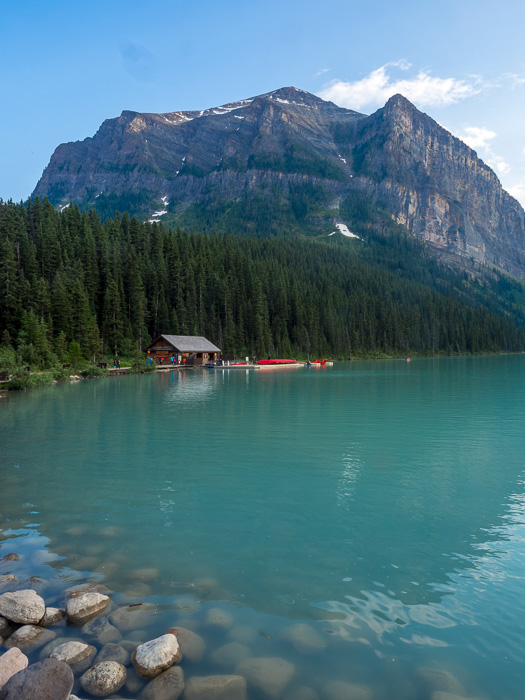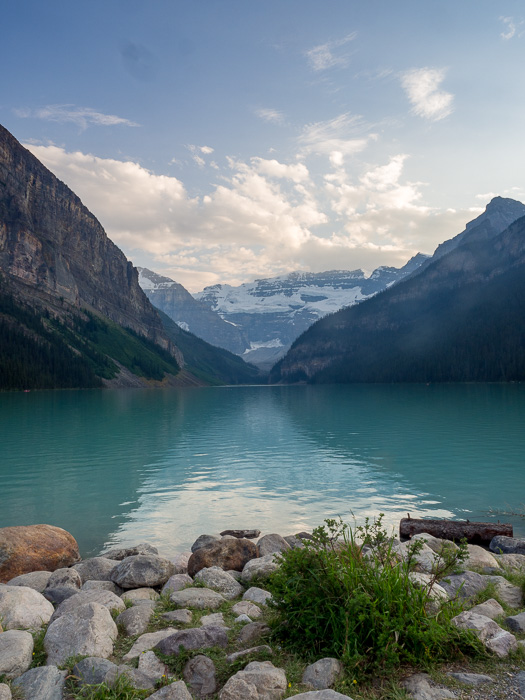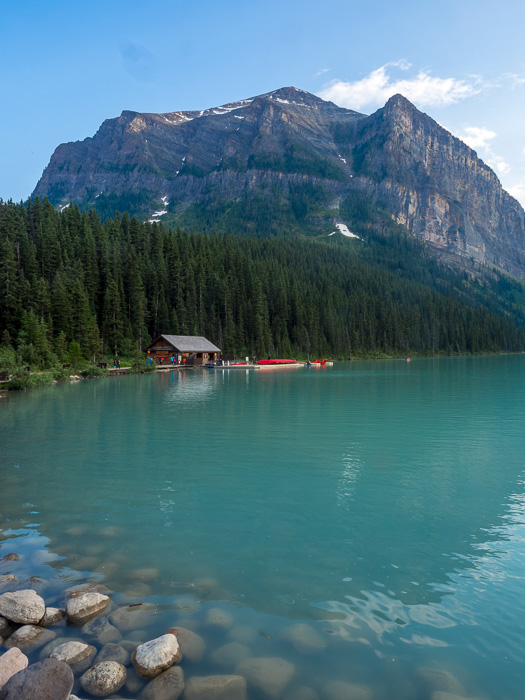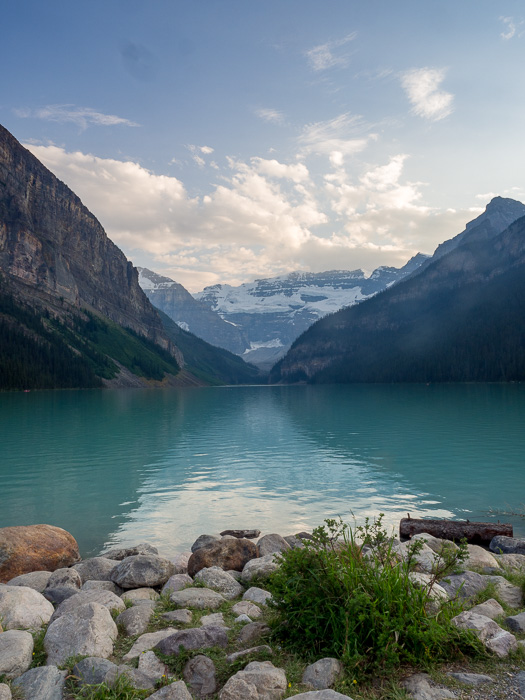 We took a walk about half way around the lake in the evening and it was a beautiful way to end the night.
Unfortunately we don't have a lot of time to spend in this beautiful area so we'll head north up the Icefields Parkway tomorrow and then continue west.