I arrived in Seward around 5pm which was a little later than I had planned. I was hoping to get a waterfront site in the city campground but I think you need to be there around noon to score one of those prime spots. Waterfront Park, a public park along the bay, has hundreds of RV and tent sites and are very reasonably priced. I got lucky and found an end spot right across from the water and was happy with that. I enjoyed the view of the bay, made a nice dinner in the van, and went to bed early so I would be rested for my big adventure the next day.
I walked to the Kenai Fjords tour departure at the harbor and boarded the Alaskan Explorer - a boat with indoor and outdoor seating that held about 150 people. I chose a seat on the upper deck outside to try and get the best view for photos. It was nice and warm when we left but I knew it would be colder out on the water and had dressed accordingly.
We set out on a beautiful, sunny morning with high anticipation. It did not disappoint... we saw jaw droppingly beautiful scenery and animals galore. Humpback whales, dall's porpoises, stellar sea lions, harbor seals, sea otters, puffins, arctic loons, and other birds I did not recognize.
Words cannot do justice to the beauty so I will just post some of my attempts to capture it.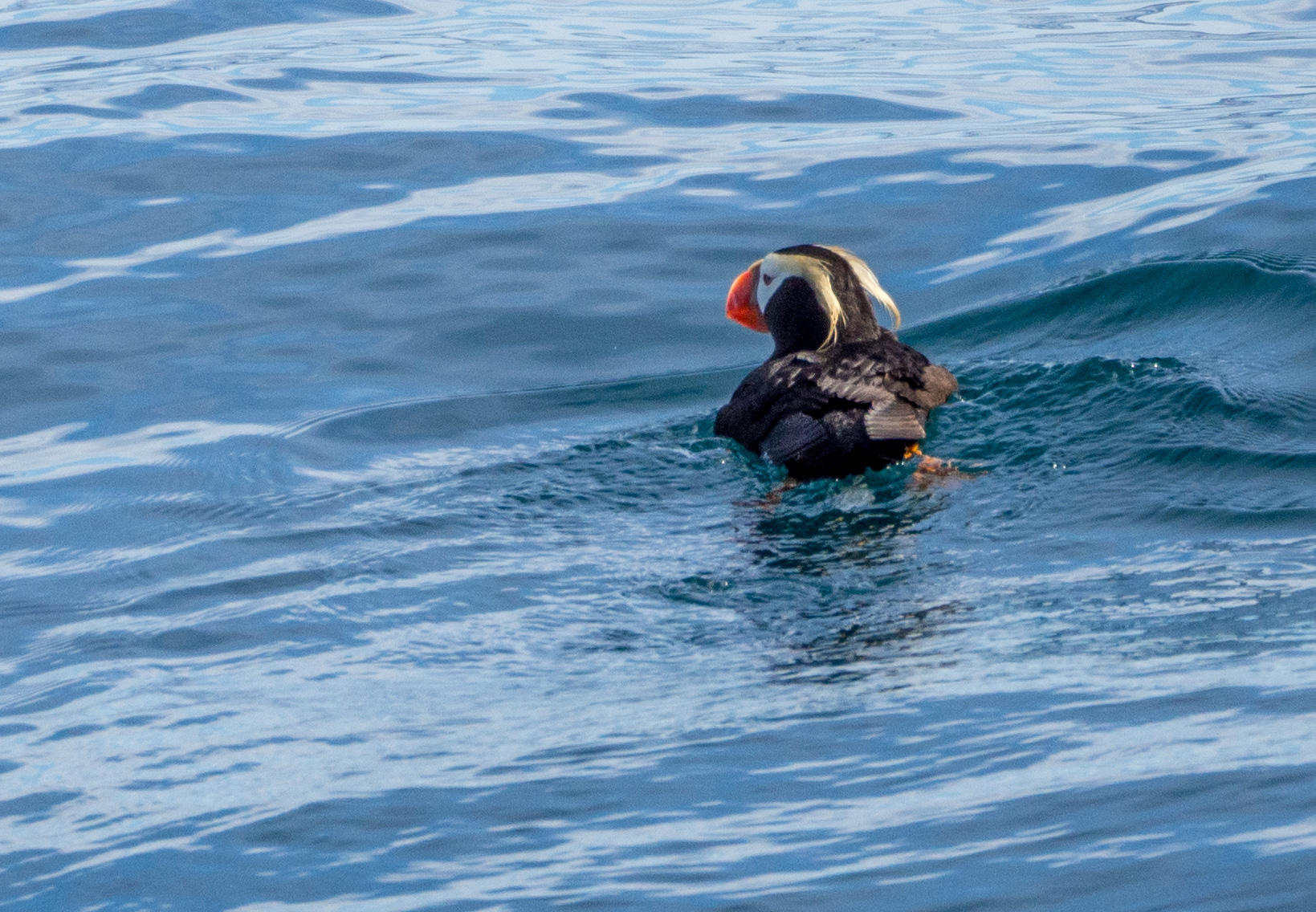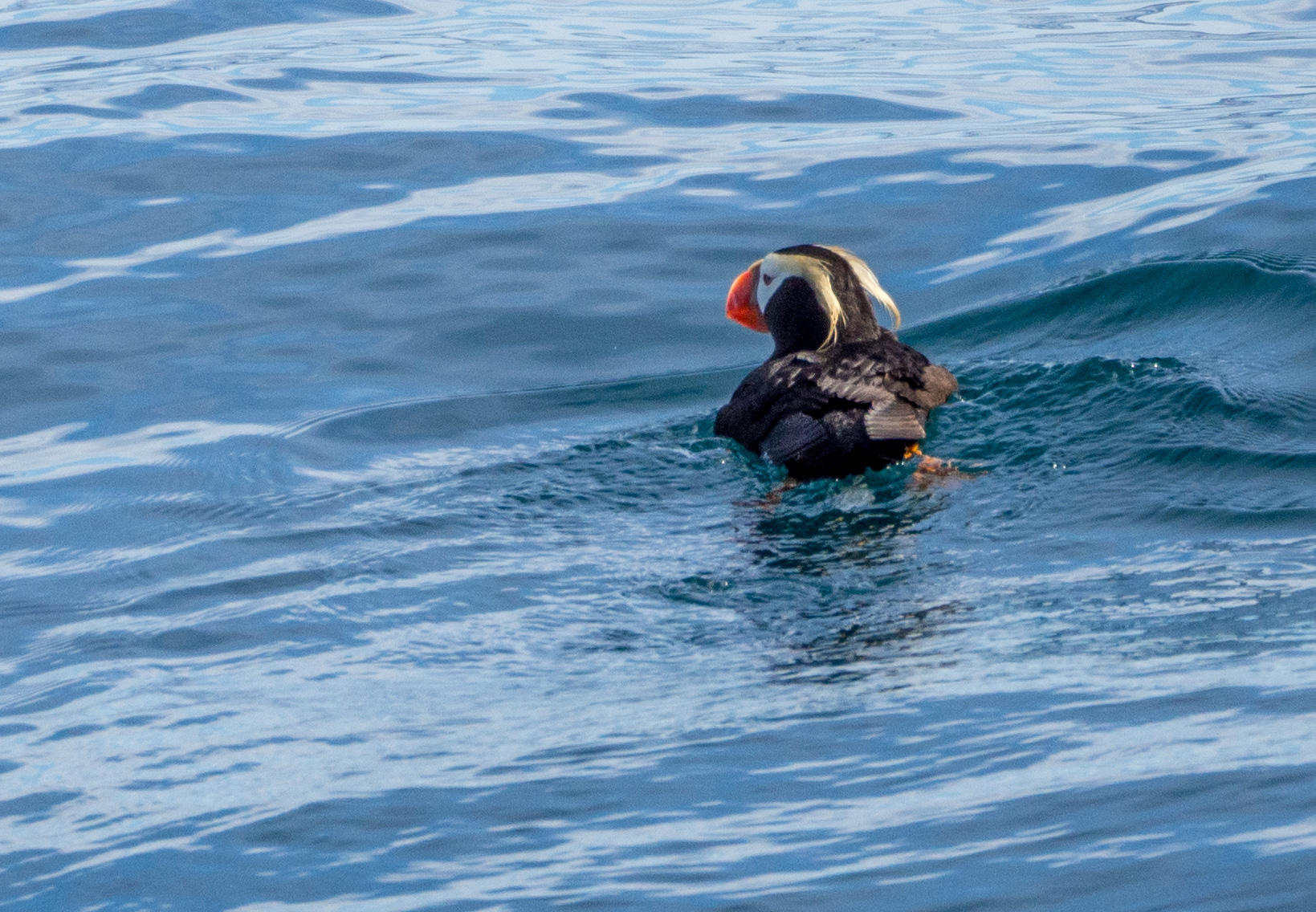 And then there were the glaciers. I had never been this close to one and it is awesome. This tour was longer than some of the others because it goes deeper into the park - into the Northwestern Fjord. We made it to that point at about lunch time so the captain put down anchor for about 45 minutes while we ate our lunch and marveled at the glacier. The sounds that it makes as it is cracking and melting are incredible. This glacier is moving at a rate of 4-6 feet per day so it is particularly noisy.
Then this happened...
Here are some more pictures of this amazing day.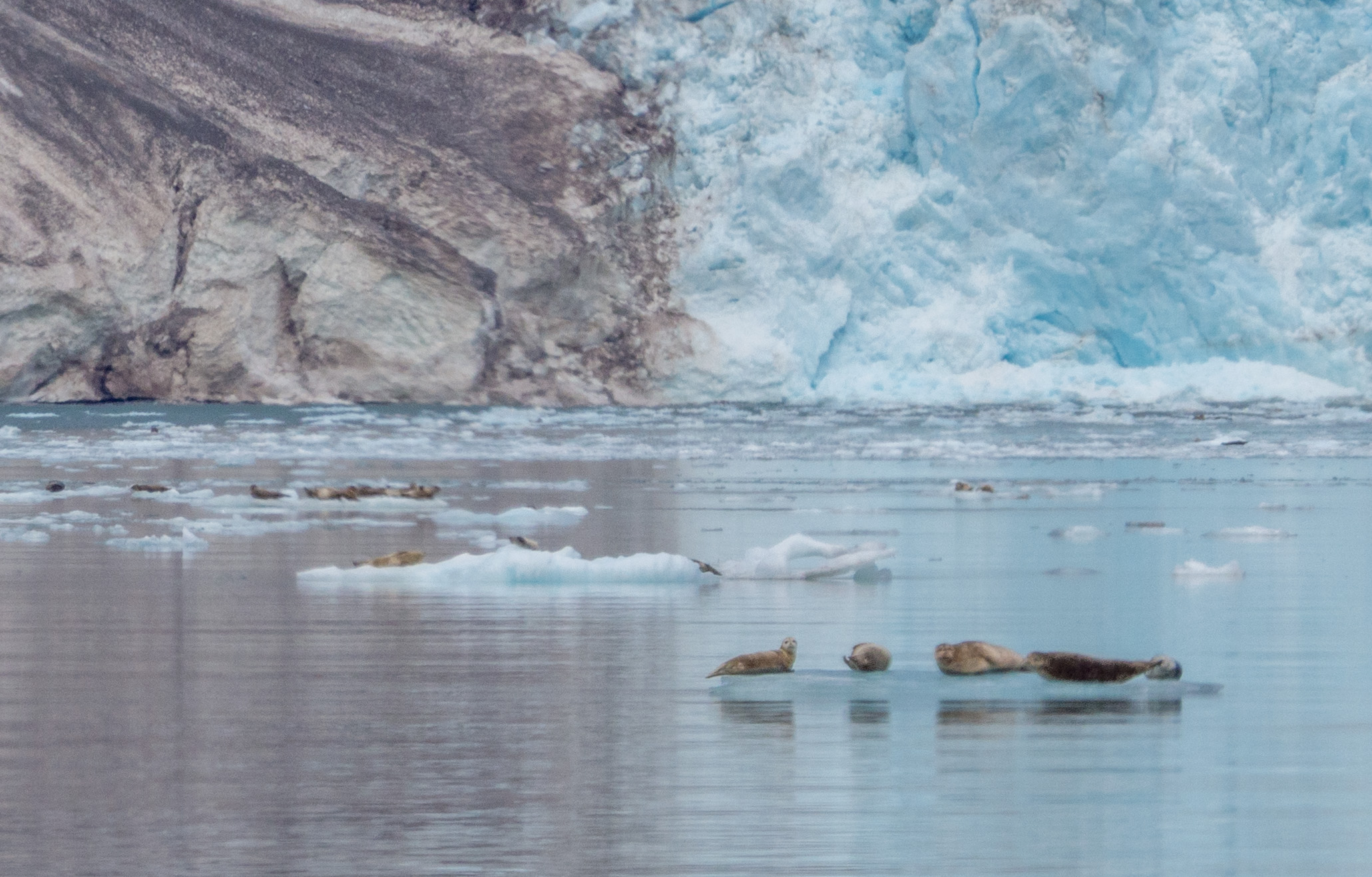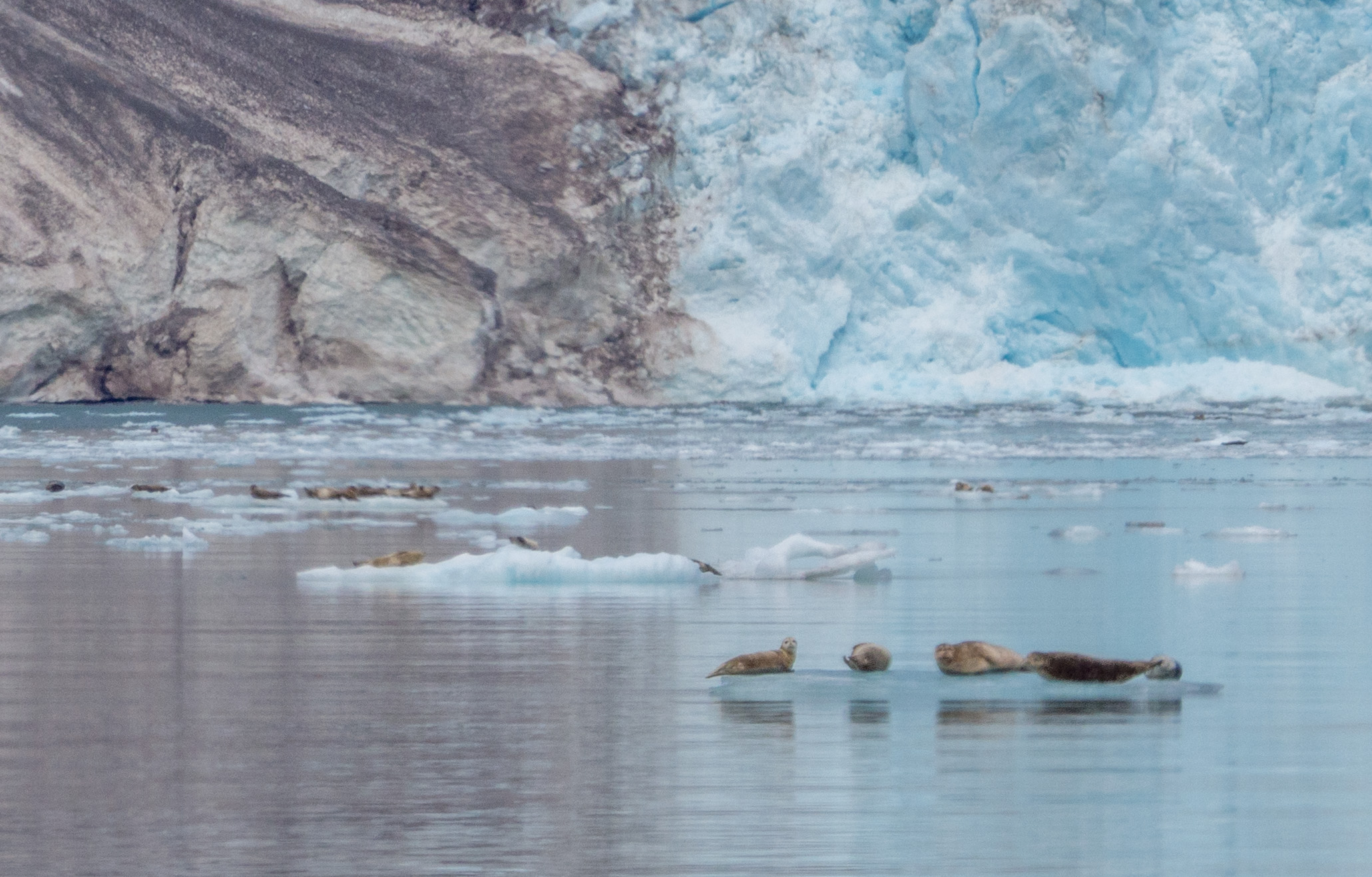 The adorable harbor seals floating on the ice floes were too cute to bear. What a day... but there are more adventures to come!